Fruity Chewy Candy
Eleman toffee has filled with Apple, strawberry, orange, grapes, and cherry flavour. At that time the strawberry and cream were intimate friends, they were quite famous and intellectual. So the creamy strawberry toffee was added to Eleman team. Every member of the team studies each day to be fresh and up to date. That's why they're still their fan's favorites. Our center-filled toffees know how to be everyone's choice.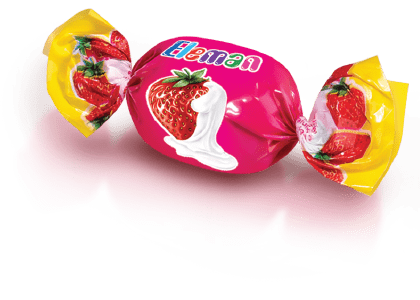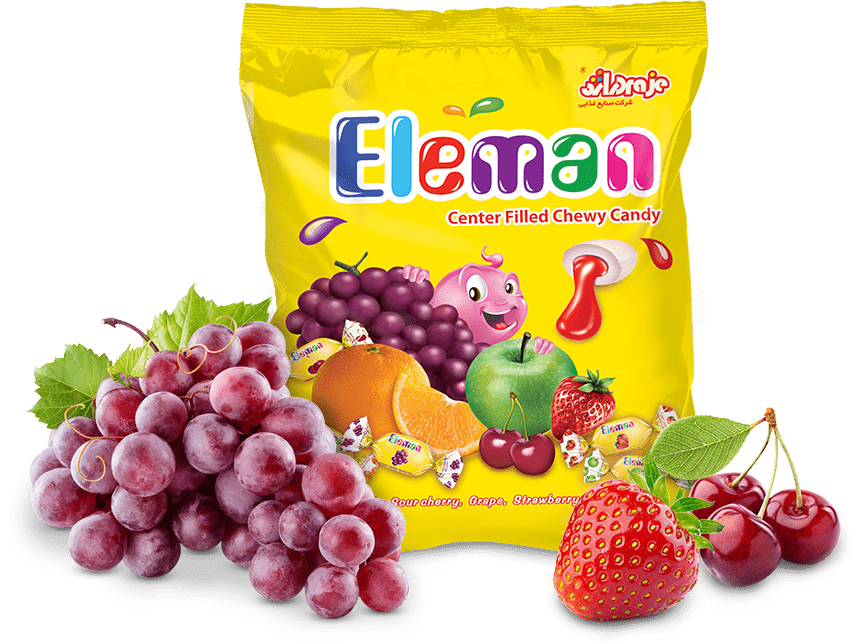 Centered Filled Fruity Chewy Candy
Fruity filled toffee in different flavor of fruits. Apple, grape, orange, sour cherry & strawberry can bring you happiness and joy.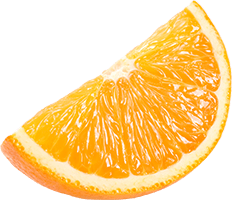 Centered Filled Cream & Strawberry Chewy Candy
Cream and strawberry have the best friendship, they matched so well that they made a toffee together. Anyone who has tried it once; has tried it again. It could be a special member of the Eleman team.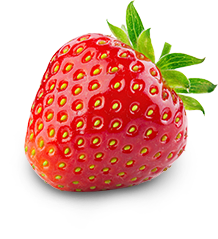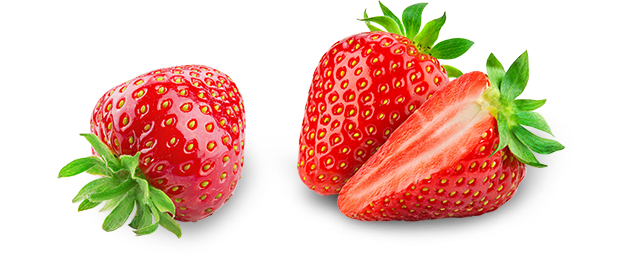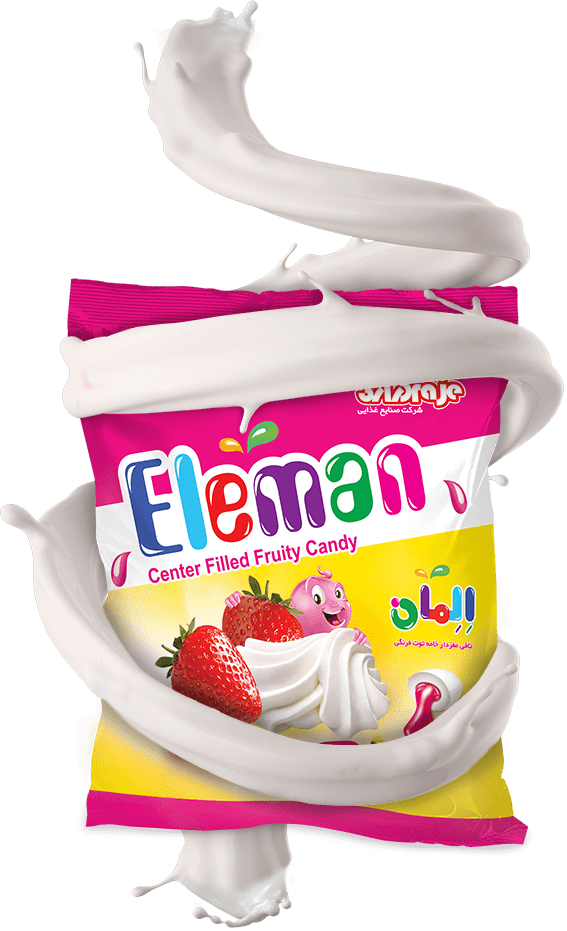 Packaging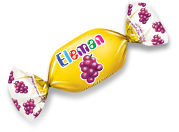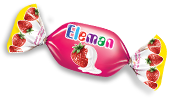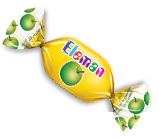 Eleman has different packaging for fans, so they could have their favorite package
Eleman is available in Cellophane packaging 130g, 300g, 650g, and 2kg (bulk)
Eleman (strawberry & cream) 300g, 650g, and 2kg (bulk)